SKINLIGHT™ - LED Facial Mask 7 colors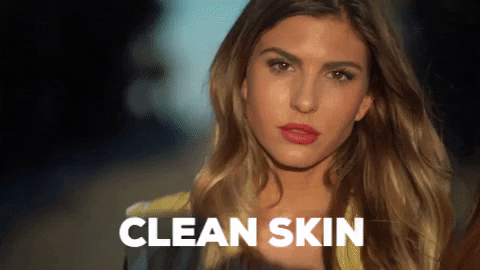 Specification:
Item Type:

Led Facial Mask

Material:

Plastic

LED Light Color:

7 Colours

Output Voltage:

100-240V

Output:

12V

Application:

Home Use

Number Of Led Lights:

150

Warranty:

1 Year

Machine Weight:

335g

Size:

24*18cm/9.45*7.09in 
Feature:
100% Brand new and high quality.
150 of LED lamp produce more rapid and deep beauty effect.The effect is 10-20 times that of other products.
LED Light Therapy is the use of specific wavelengths of light which give off energy that are used in many applications.
LED beauty mask effect: whitening skin, shrink pores, hyperplasia of collagen, increase skin luster and elasticity, anti-aging, firming skin, improve dark circles,improve oil pox skin,improve allergic skin, dispelling red blood and improve the quality of sleep.
Use about 20 minutes each day can lessen your fine lines and wrinkle around your forehead and eyes in just 4-6 weeks.
- Wash your face and wait till it dries.
- Use the USB cable and adapter connect LED mask and remote control.
- Press and hold the "Power Switch",and then set the time, mode, color and intensity.
- Put on your Mask. Keep your LED Mask close to your facial skin.
Product Include:
1*Full English User Manual
LED Function:
1. Red (620-630nm):
Stimulate skin cells to excrete collagen to achieve firm and smooth texture.
2. Blue (465-470nm):
Excellent effect of curing acne, kill bacteria, improve sensitive skin.
3. Green (515-525nm):
Anti-aging, smooth wrinkle and fine lines, cure wounds.
4. Purple (400-420nm):
Relaxing, improve lymph metabolism.
5. Yellow (565-590nm):
Gentle acne treatment, inflammation skin mitigation.
6. Light Blue (500-520nm):
Soothing, prevent allergy to desensitization, and so on.
7. White:
Penetrate the skin deep, accelerate the metabolism of the active tissue.